I don't know if anyone picked up on it but I've mentioned something big is coming a few times over the past few months and now, with only TWO MONTHS to the day until it happens, I thought it was time to reveal what the hell it actually is.
With only that amount of time left, I won't dilly dally… Hamilton and I are moving to Canada. Yep, actual Canada – from the UK. Toronto, to be specific. Not forever, I must stress, just for a bit.
Still, I cannot believe its happening.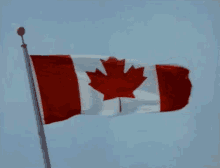 We got our IEC visas at the start of this year and have been slowly planning ever since. We've booked our flights, got insurance and paid for 6 weeks of accommodation for our arrival. There are lots of other bits and pieces we are aware we need to look at (mobile phone contracts / bank accounts / JOBS) which we are aware we need to get a move on with.
We've both been to Toronto together before and are super excited to return. If anyone has any hints/tips/recommendations/job offers (I work in television and Hamilton works in digital consulting hint hint), then we very much welcome them. Also, what do you pack to move country? How is it going to be dealing with being away from my amazing family/friends/boyfriend? Answers on a postcard.
Here is our Toronto vlog from our last trip which is ironically titled 'The Break Up' :
I'll leave it at that for now but I imagine we will both be posting about this a fair amount up until that time (his lovely blog is linked here). Plus, we will be putting up some videos and releasing some blogs nearer our departure date.
Abi
X