Anyone that knows me can tell you how obsessed with homeware I am. I've been this way since I was a teenager, always collecting bits and pieces here and there for 'my own home, when I'm grown up'. Well, now I'm grown up and the obsession hasn't ended. If I see a homeware store, I really struggle not to go in.
The craving for homewares didn't stop with the usual shops – the first souvenirs I ever 'collected' were mugs but they took up a lot of space, so I moved on to prints/postcards and… Homewares. I've written about this in other posts but I love bringing back homewares from trips because a) they're a great memory and b) it's a really good way of discovering new brands.
I would describe my style as Scandi with a bohemian twist; I love industrial furniture and accessories but also enjoy putting a bit of colour/texture into a room. A good example of this would be say, an antique enamel vase with some dried flowers in. Perfection.
In terms of collating ideas, I use Pinterest a lot – if I see something I like, I pop it on my wishlist (to stop myself buying it straight away), then come back to things as and when I need/can afford them (aka if there is a sale on). It means I can spend hours trawling through homeware sites (one of my favourite hobbies) without worrying about my bank balance.
Over the years I've found myself returning to and preferring a few different brands (for various reasons), some picked up from travelling and some from the UK.
I've split these up roughly based on budgets although of course, each shop sells items of varying values so don't let that put you off!
Please note this is a UK based list – some may be available worldwide but it is written from a British perspective in terms of availability.
£
HEMA is a Dutch department store that has branched out across Europe and even has locations within London. I first found out about it when visiting a friend in Amsterdam and fell in love with it.
They sell a mix of things from mugs and bowls, to art supplies, beauty products and even underwear. Everything is great value and in my experience, of good quality.
I'm always overwhelmed by how spot on H&M are with their homewares, especially in their H&M home stores – everything is beautifully laid out and it feels more like a designer showroom than an affordable shop.
They definitely do sell some things which are more costly than others but in general, I think for what they sell, their products are of a good price – they're always on trend and they have a good selection.
I'm a big fan of their wooden boxes, vases and decorations, of which I have a fair few!
Some people may not think of Wilko for homeware as the bulk of what they sell are discounted cleaning/beauty products but they do some really good ranges, at great prices, that are often surprisingly stylish.
I've bought a few things from there in the past and always been amazed at just how cheap they are in comparison to other places – I've bought toilet brush holders, kitchen scales, mugs… Generally at about half the price than I would pay elsewhere.
Ugh I could write pages upon pages about Dille and Kamille. I wish they had a store in the UK although I'm very aware I would very quickly be giving them all my money.
I came across them on a trip to Brussels and basically bought as much as I thought I'd be able to carry back (the beauty of the Eurostar). My boyfriend and I have a shared love for enamel kitchenware but the main enamel brand here (Falcon) can be quite expensive, so we were very excited to find such a good range of enamelware at Dille and Kamille, all at good prices.
We also bought some tea, recycled glasses/glass water jug and a few other bits. I often think about buying some more bits from them as I love what I have so much (and their International Delivery is at a very fair price) but I don't actually need anything right now.
They stock a great selection of eco friendly goods including cleaning products and food storage, as well as, toiletries, cooking equipment, home accessories, tableware, linens and more.
I first came across this company at a Christmas fair many, many years ago and was then pleasantly surprised to see stores cropping up. They even have an outlet store in Brighton!
Generally a lot of their products are a bit younger, aimed at kids and teenagers but they also do some on trend Boho home accessories such as mirrors, plant pots and photo frames.
A lot of their stuff can make for great gifts, especially as it not too expensive.
Of course Sainsburys itself is mostly known as a supermarket but I would love to shout from the rooftops about how good their homewares are. Frustratingly in London I don't live near a big Sainsburys (only local, smaller Sainsburys which don't stock their home ranges), so I can only buy their products if I do a Sainsburys food order or if I go elsewhere.
Nonetheless, if I have any opportunity to visit a Sainsburys, I'd do it just for the homeware. In fact, I have done just that. I've got so much stuff from here it's ridiculous – plates, bowls, cups, cutlery, tea towels, cooking pots and more.
Their products are always on trend, of good value and generally, they will stock a wide selection in a large supermarket. Plus, they often have good deals on, meaning you can pick up a bargain.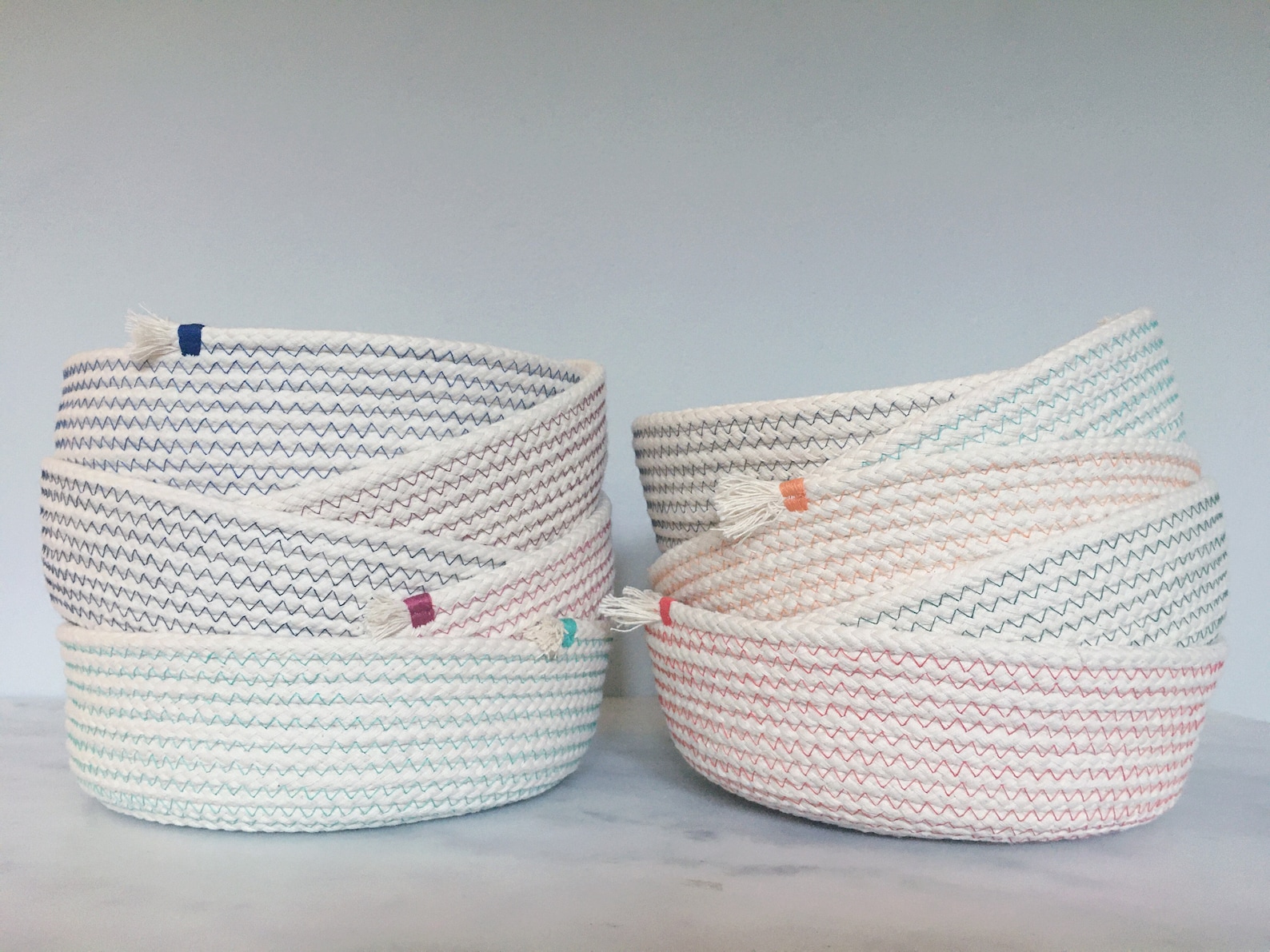 This is a slightly tough one as of course Etsy is so incredibly varied, including in price. I generally look to Etsy to find something affordable from an independent maker although the budgets range wildly.
The above picture is from Etsy maker 'Studio Elseware' from whom I've bought a bowl and some coasters, after finding out about her on a 'local makers' page on Instagram. There are quite a lot of online makers markets, which I'd recommend checking out if you're interested – on certain days, the pages will share posts from makers (who often do deals/discounts for the markets). Some good pages to check out are 'A South London Makers Market' and 'Bluebirds Handmade Market' but there are many more.
In the way of Etsy makers, a few of my favourites are:
££
Zara Home is a lot like H&M Home but with a slightly heftier price tag. I wouldn't say it's expensive as such but definitely more than some of their other high street counterparts. Saying that, their products are always on point – on trend, effortlessly cool and always high quality.
I haven't bought as much from here as some other places due to cost but what I have got I've been really pleased with (a hand grater, some glasses and linens). I won't lie, I tend to only buy things from them in the sale or if it's really special but I would happily buy a lot more if I could afford it!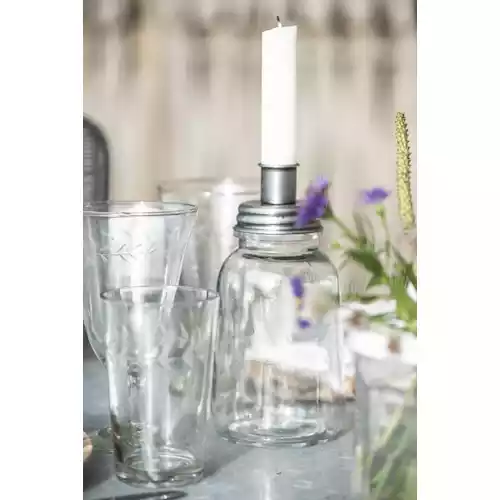 I came across this brand while in a department store in Copenhagen (the start of every great love story). It's a Danish brand with a clear Scandi style that would be a great addition to any home.
I bought the candle holder pictured above, as well as some more shorts candles and an old fashioned metal candle holder which I love, even if it makes me feel a bit like a Victorian ghost.
I've seen the brand sold on a fair few websites, including Fine Nordic linked above. Personally I've only bought things from Copenhagen itself but I do have my eye on a few things for the future, that I would be happy to buy online.
Another Nordic brand, Bloomingville shares a lot of similarities with Ib Laursen. Very cool but I'd say with more of a feminine twist on some of their products.
I think all I have from them is a small mug but I'm very into a lot of their collections (especially their candle holders and terracotta items). Again, they're widely available online (such as at Amara) and often can be found with good discounts.
I mean, you can't write a list about home products and not mention IKEA right? Like everyone, I've got a few pieces of furniture from here, plus some cheap plants (1 of which is still going very strong) and also some bed linen. Oh wait and some mugs. Ands some knives.
Ok probably half of my cutlery drawer and cupboard is made up of bits and pieces from IKEA.
A small but mighty Brighton based company, selling super cool but practical home goods ranging from enamel mugs to bread boards and aprons. All with a distinctly vintage British feel, including their own brand collection, which I definitely recommend taking a look at!
Like IKEA, I imagine everyone has heard of TK Maxx (Homesense is its specific lifestyle/home shop). They specialise in designer goods at discount prices – I've found Le Creuset and Joseph&Joseph in here for about a third of the price.
Ok, you do have to dig through a lot of stuff to get to the good stuff and sometimes, all you find is random things. I always go in for a quick look if I'm passing and have found a fair few gems that always feel like a bit of a win.
MADE
£££
Another Danish brand, that I actually discovered for the first time in Bath shopping with my mum. I thought we had walked into some kind of concept store but no, it was Hay's actual shop. I have also seen them in Liberty's (and that's how you know they're fancy).
Super cool, often very bright and also, kind of pricey. I've only got a couple of things from here because of that (a crate and some scissors) but I would love to build up a little collection. They sell furniture but also kitchen goods and home accessories such as mugs, trays, tins, vases and lamps.
The designs are so different to other things, I can see why they charge that bit more for them – I can spot a Hay product from a mile away and would love to have some more in my own home.
Another Nordic brand that I could talk about for days – they are a bit different to the rest of the brands I've listed as Skandinavisk specialise in fragrances; candles, body lotions and diffusers.
I'm utterly obsessed with their scents and would probably use only their products if I could afford to. Oy and Skog are my favourites but I can't say I dislike any of them in particular.
You'll see them stocked in a bunch of different shops including John Lewis, Trouva and Liberty's.
Part of the same company as Sainsburys and Argos, I'd describe a lot of their stuff as a mix between city and family chic; especially in terms of pricing. They sell furniture, lamps, kitchenwares, posters… Most home goods, really.
They often do 25% off sales which I'd say is the best time to buy their stuff as in my opinion, a lot of their stuff should be 25% cheaper. Saying that, I've still bought plenty of stuff from them and will continue to do so in the future.
I like that they have a big showroom in London and others across the UK, so you can see everything they have on offer but I do still tend to buy online in order to make the most of the discounts.
I've only been to one Graham and Green store (in Bath) but loved it. I follow them on social media and keep an eye on their new products via their website – they have a great collection of unique and stylish products from a range of brands.
Ok, it all comes at a bit of a price but its not extortionate. They do a lot of really interesting home accessories (including a fair few animal themed bits), which can make for good gifts or an interesting talking point in your own home.
MADE.COM
If you live in London, you will have seen their advertisements absolutely everywhere. They basically plaster the interiors of the tube. I of course, am easily influenced by that sort of thing and ended up visiting their showroom recently on Tottenham Court Road, where we decided to buy our sofa from.
We got it at around 20% off online but had to wait a while for that discount to come around as they don't always do sales. Saying that, it's a beautiful sofa and super comfortable; two things that don't always aline. I mean, we must have gone to 10 shops and sat on about 200 sofas but none of them matched up to this one in terms of quality, design and price.
As well as sofas and furniture, they also sell a bunch of home goods including baskets, duvet covers (we have a linen one from them that is chic as hell), lamps, towels, plates and even bins. All of course, very cool and well designed.
This does of course come with a bit of a price but I personally think its worth it. You can buy any old bin from Asda but if you want one that you'll actually be excited about using then look no further.
If I was rich, I would buy so much stuff from here. Ok, I mean a lot of their products scream middle class woman who loves brunch but still, their stuff is well designed, very pretty and generally, quality in every sense.
I would not furnished my entire home from here but I like buying odd bits and pieces (some coasters, a few plates) etc. Kind of like how you do your main shop at Tesco but then go to Waitrose for some special bits.
I first saw this company stocked in Liberty's and so assumed it would be a ridiculous price, that I could never afford. Don't get me wrong, it's not cheap but its not actually as much as I thought it would be. The set of mugs pictured above are £29 or an individual smaller mug is about £5.50.
I'm obsessed with this 70s collection and think it would be a really cool addition to a home but not sure I'm ready to spend nearly £30 on 3 cups yet.
As well as mugs, they also sell furniture, soft furnishings, vases, bowls and more. I fell in love with one of their side tables in a French furniture store and was absolutely gutted to find out it was around £700 to buy one.
For now, I'll stick to the smaller items, I think.
If you have any you would like to recommend or think I've forgotten, then PLEASE let me know – I would love to hear!
Abi
X