Christmas can be the most wonderful time of year but it can also be incredibly stressful. There's a lot going on and not always enough time, or money, to get everything sorted.
Personally, I love Christmas and organising Christmas presents. Seeing as I visited my parents in early November and Canada Post is having a melt down right now, I figured it would be best for me to give them their presents then, rather than posting them. It felt mental buying them so early but actually turned out to be a blessing because yes, I've still had to buy gifts for a couple of people but generally most of my shopping is done and it hasn't had to happen in the mad, festive rush.
I know that not everyone is so fortunate and coming up with ideas for gifts can be tough. So, hopefully this little gift guide can be a helping hand for anyone with a travel obsessed loved one in their life, no matter what your budget. If you're looking at the same time as me posting this, its also the Black Friday/Cyber Monday weekend, so probably a good time to be looking!
Seeing as I'm in Canada at the moment, the contents of this are from Canadian stores but I'm sure there will be a version of most things in the UK/elsewhere.
Finally, I've tried to put bigger brands below for ease but I always try to recommend people buy local wherever possible – you'll make some shop owners very happy!
UNDER 25 DOLLARS
Laundry bags – CAD 24.50
These are ridiculously handy – just pop them in your suitcase, then while travelling put your dirty clothes in here and it won't mix with your clean clothes. Yes, a plastic bag is also perfectly suitable but come on, these are much more fun.
Best in Travel 2019 Book –  CAD 23.22
Perfect inspiration for 2019 and then when you're done, a perfect coffee table book. Lonely Planet books never fail us and they're a nice read for when you're suffering from a bit of wanderlust.
The British Isles Print – CAD 25 dollars
Whether it's somewhere your loved one has just been or is itching to go to, a travel print is a great touch. Personally, I adore having prints like this up of places I've been to – they remind me of the times I spent there and act as a nice souvenir. I picked the British Isles but there are prints available of places all around the world.
Compact Tangle Teezer – CAD 21 dollars
If your gift recipient doesn't have long hair then of course, keep on scrolling but for the likes of me, my tangle teezer goes on every trip with me; for one, it's much smaller than my regular hairbrush and for two, they really do make getting tangles out easier. I got mine as a gift a few years ago and still love it.
Wanderlust Tote Bag – CAD 22.50
Tote Bags in general are great little gifts. They save people spending money on plastic bags and in turn, help save the planet. Personally, I love to pick them up from art galleries and museums (that I've been to) because it makes me look cultured but that's optional.
Getting socks for Christmas is often considered a dud gift but honestly, a solid pair of hiking socks can get you a long way (literally), especially a nice looking pair like this.
UNDER 50 DOLLARS
Keep Cup – CAD 34 dollars (price varies dependent on size)
I bought my boyfriend a reusable coffee cup (made of recycled cups) for his birthday and liked it so much, I got myself one too. I use it every single day and not only does it help the environment, it saves me money whenever I go to coffee chains as they usually charge you less for not using one of their cups. Or you can just make it at home and save even more money.
Bananagrams – CAD 26.99
If you're bored of bringing packs of cards and don't want to bring a whole boxed, board game, bananagrams is great little game to throw in your backpack. It's especially good if you're in a hostel or on a journey where you don't know anyone as it serves as a brilliant icebreaker.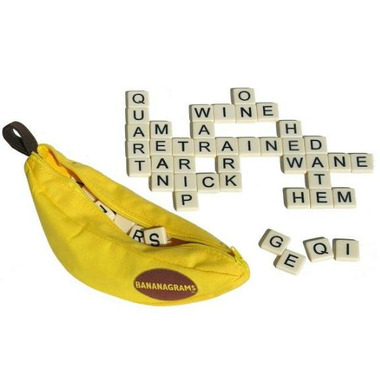 Journeys of a Lifetime Book – CAD 37.70
Again, a great book to pick up for travel inspiration and then to put down to make your coffee table look good.
Patagonia Tee – CAD 39
Understandably, this won't be to everyone's taste but I love a Patagonia tee – they're high quality, comfy and (I think) pretty cool. They've definitely become more "in" recently too.
Passport Travel Set – USD 40
Now, if your friend/loved one is a seasoned traveller, they probably already own something like this but if they don't, its a really thoughtful gift and one they will get excited to use every time while thinking of you (trust me).
Dry Shampoo Travel Set – CAD 34
Yes, this is pricey for what it is but hey, it's Christmas. A nice dry shampoo or in fact, any kind of travel set is always much appreciated, especially when you're trying to get round the ever changing luggage restrictions. I get excited every single time I use a slightly fancier brand, mostly because its very rare I buy them for myself. A travel version is also a great gift because its a bit cheaper and a traveller will make proper use of it (and appreciate that they can do that too).

UNDER 100 DOLLARS
Travel Wallet – CAD 80
Again, there are definitely cheaper travel wallets out there, but if you're looking for something a bit nicer then a wallet like this is a great idea. It's high quality, so will be with your recipient for years to come.
Globe – CAD 55
This one may seem a bit obvious but globes are pretty cool. I've never owned a proper antique-y style one myself and have always wanted one. Of course, you have to have somewhere to put it… But if they do, it's a nice addition to a home.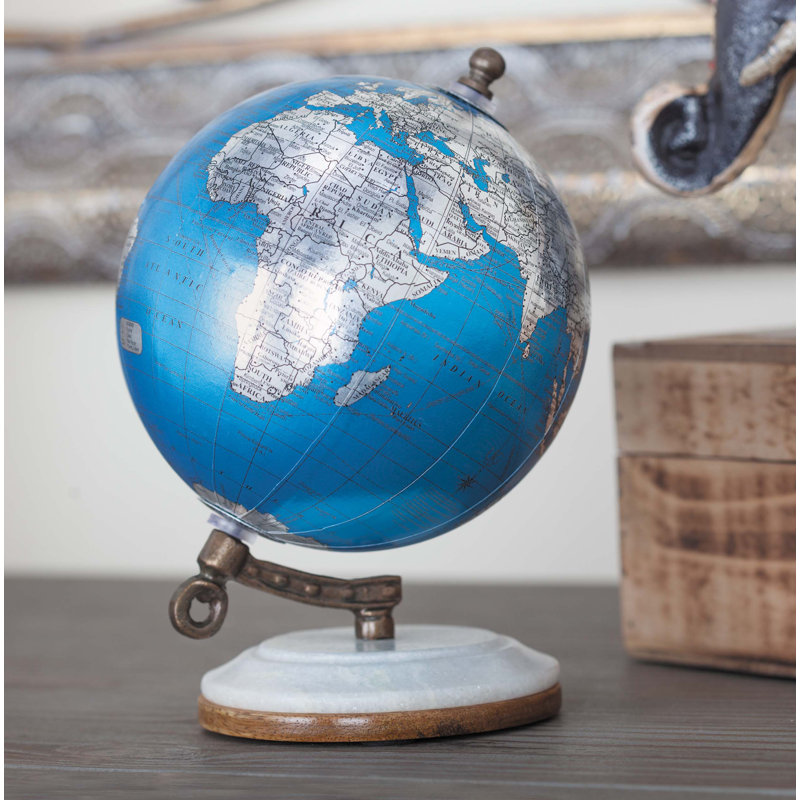 St Christopher's Necklace – CAD 90
My mum got me one of these when I went on my first big trip and yes, I may have accidentally dropped it down the sink of a camping toilet when I got in the shower but for the week I had it before that, I loved it. I really shouldn't have taken it off. This is on the pricier end – you can spend more on a fancier one like this but there are definitely cheaper versions of St Christopher's available, so you know your travel buddy will be watched over.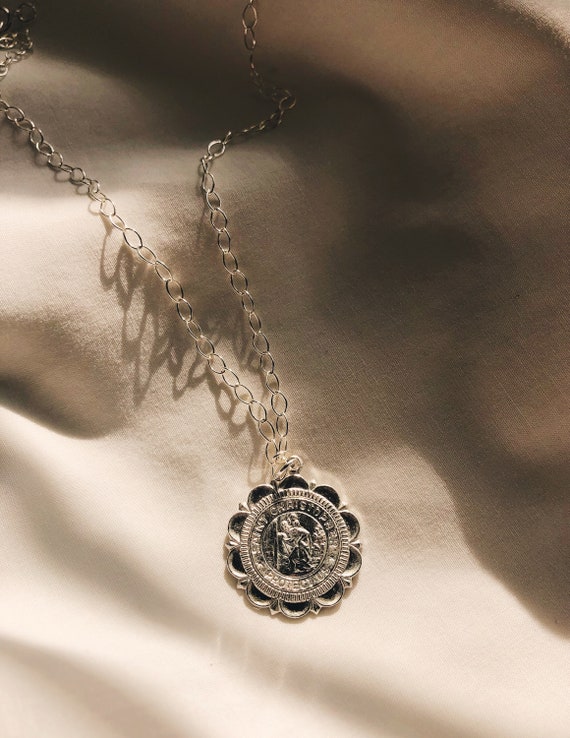 OVER 100 DOLLARS
Roots Packable Down Jacket – CAD 178
Ok we're getting to the boujeer end here, so I've thrown a few different things in – a packable down jacket is so, so useful. Hiking, city breaks, anywhere that might be a bit chilly, its so handy to have a jacket like this to throw into a bag. Especially a luxe one like this.
North Face Fleece – CAD 160
Once again, something that will last a long time and become a staple in someone's wardrobe; I used to think that fleeces were lame but as I'm getting slightly older I realise just how useful it is to have a really, really nice fleece.
Map Print Swimming Trunks – CAD 128
Ok, I kind of put these in as a joke because that's a hell of a lot of money for swimming trunks but if you've got the money and want to go overboard, here's one way of doing it. I was searching in general for map print clothing and do still recommend that, though of course there are much, much cheaper options out there.
Now, of course everyone is different so the above won't be suitable for every single person but hopefully something will spark an idea! If not, I highly recommend checking out someone's pinterest page – people often have a wishlist which should point you in the right direction (if you don't want to straight up ask them, of course).
What are you asking for this Christmas?
Abi
X